NEWSTUDIO [SAINT PAUL, MN]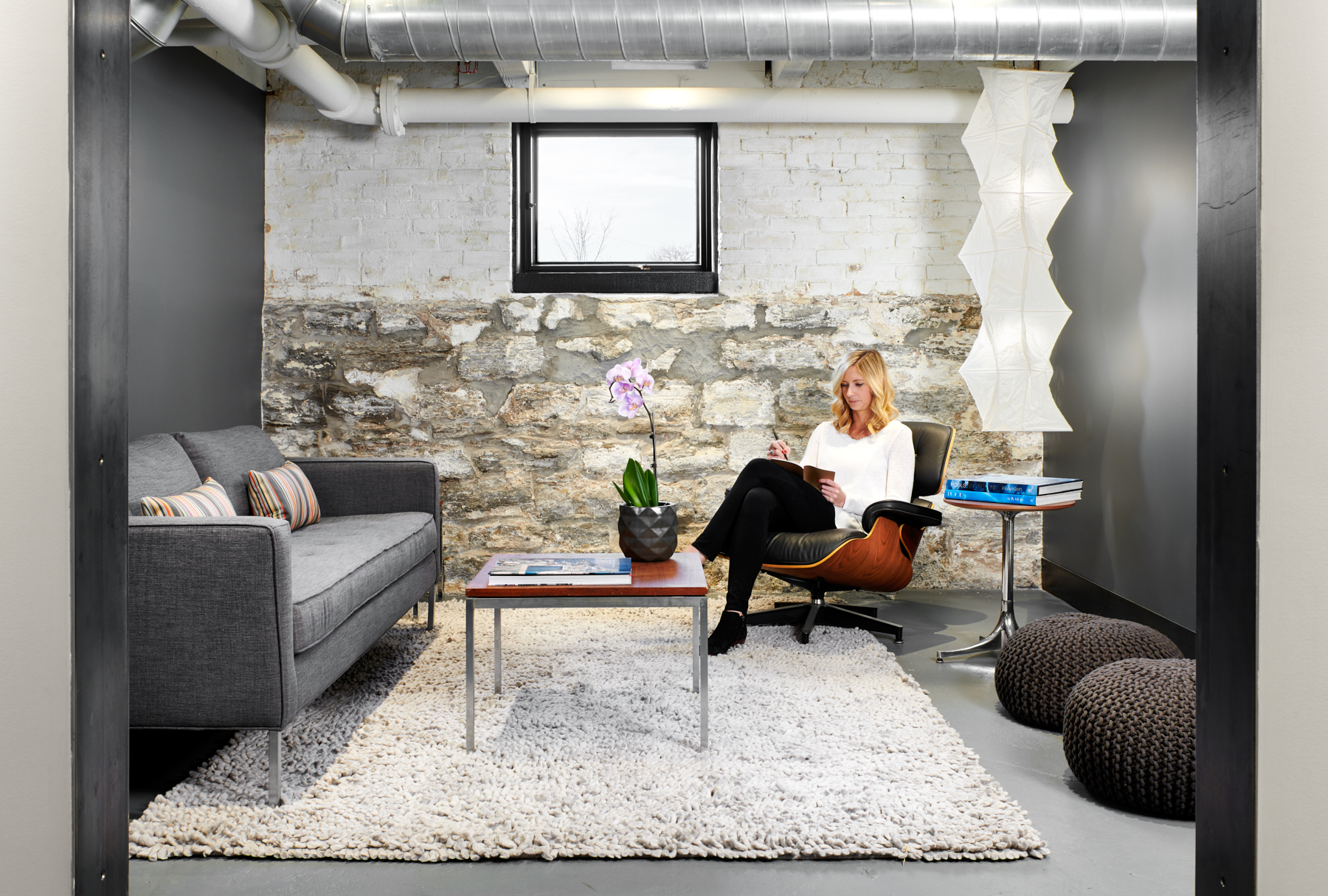 NewStudio relocated from White Bear Lake to Saint Paul's emerging Creative Enterprise Zone. The new space, which occupies 8,780 sf over two floors of an old furniture warehouse, provides each member of NewStudio's team with access to natural light. The brick and timber structure, which dates to 1902, had last been renovated in the late 1980s and was in need of an upgrade. Much of the work in the space involved stripping away work done in the previous renovation to reveal the existing heavy timber columns and high ceilings.
To connect the two levels, the floor was removed in one whole structural bay, which allows natural light down to the lower level and provides a location for a new steel and timber grand stair.
Photo credit: Peter VonDeLinde