IIDA FUSION + FASHION SHOW 2014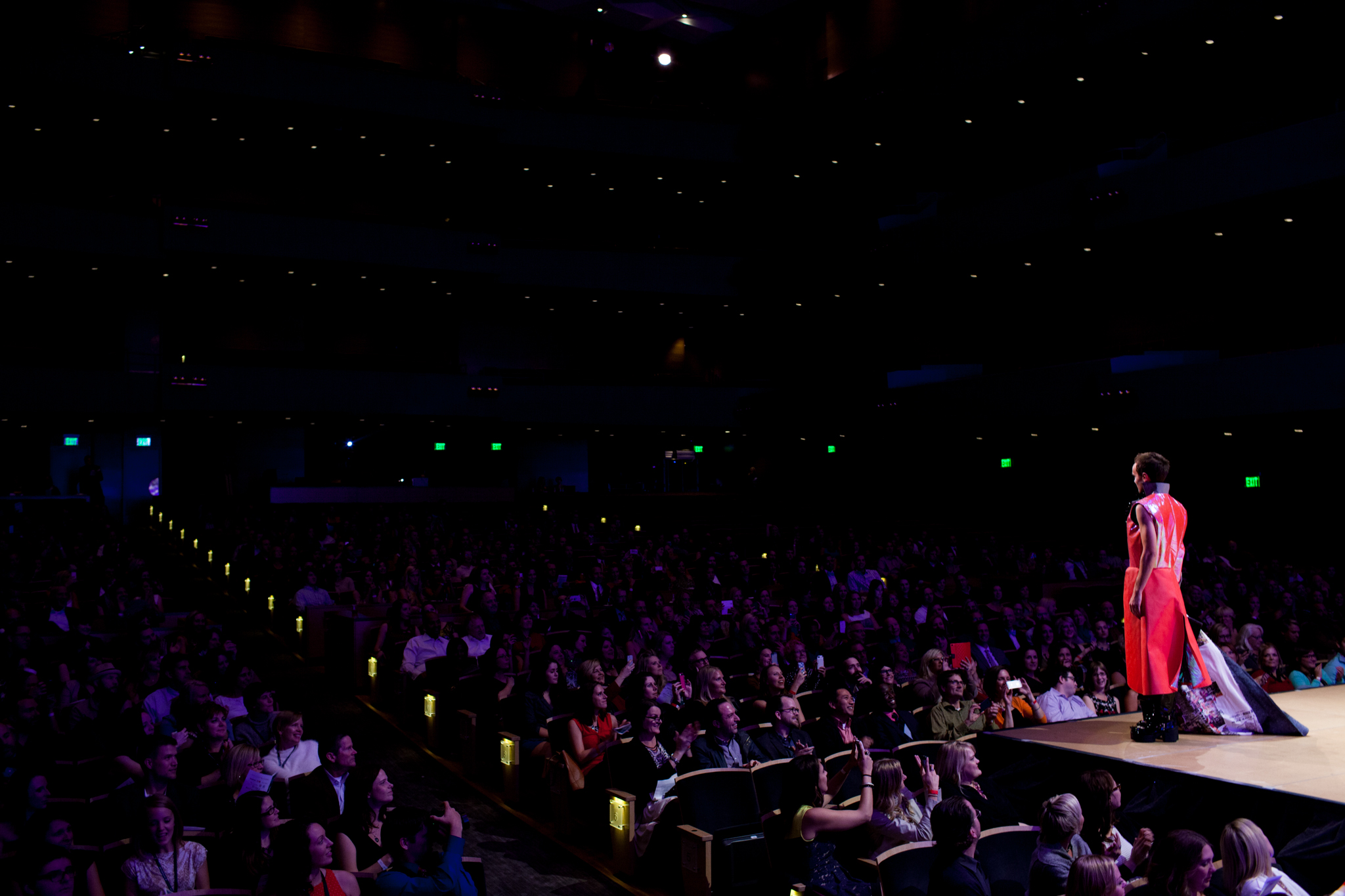 Inspired by the Twin Cities music venues of First Avenue and 7th St. Entry and two of their national recording stars, The Replacements and the legendary artist Prince, NewStudio's team submitted an IIDA Fashion Show entry that paid tribute to the 30th anniversary of Prince's Purple Rain and a Replacements reunion in 2014.
The outfit was layered much like the exterior and interior layers of the performance building. The contrast between the dark and unrefined façade and the light-gel lit and highly energetic interior of First Avenue was interpreted as an outer coat and inner jacket. The ensemble utilized architectural materials, cassette tape, and speaker parts in the spirit of the tools of the trades—architecture and music. Floor underlayment was the foundation material for stylized overcoat. Colorfully lining inside the coat featured posters and stickers of bands who performed at First Avenue, representing a peak into the vibrancy of the interior space.
The inner jacket and pants also interpreted the interior of the space and the style of the artists in a more architectural way. Silhouettes of Prince's high-fashion garments and the Rembrandt's rock style, the ensemble was a distillation and remix of two cultures that shaped and were shaped by First Avenue. Exaggerated lines and structure were based on the 80s aesthetic Prince and the Replacements created: structured, detailed, irreverent, and cutting edge. WrapShield building membrane was repurposed for this jacket along with gels, guitar picks, and old recording materials.
An ode to a storied music venue and its architecture, this garment also amplified the characteristics of two iconic performers to the crowd's delight.